Rank #1:
Hear the Angels Shout "Encore" - Interview With Megan Hilty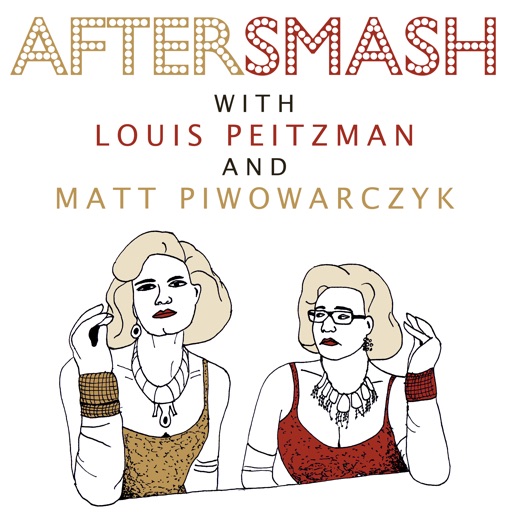 Megan Hilty (@meganhilty) stops by to help AfterSmash Beyoncé. Louis casts Liza as Madame Morrible, Matt craves birthday wishes, and Ivy keeps her baby, probably.
Rank #2:
Don't Dream It's Over - Mailbag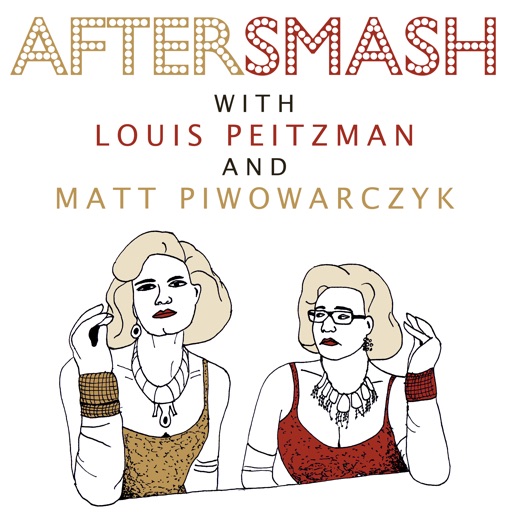 Before taking a final bow, AfterSmash answers listener questions. Louis predicts Jimmy's death in prison, Matt finally confesses his love for Phantom of the Opera, and the podcast comes to an end, for now.
Rank #3:
Wiz or Wiz-out You - Deleted Scenes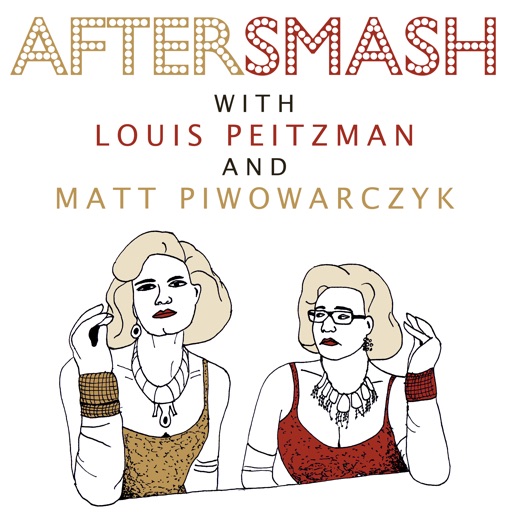 After the series finale, AfterSmash takes a look at Smash's deleted scenes. Louis wants Linda's groan to be the new Wilhelm scream, Matt covets a grotesque caricature of Marilyn's decapitated head, and Jerry wants to be your star.
Rank #4:
217 - This Is Our Last Dance - "The Tonys" (w/ Alex Wyse)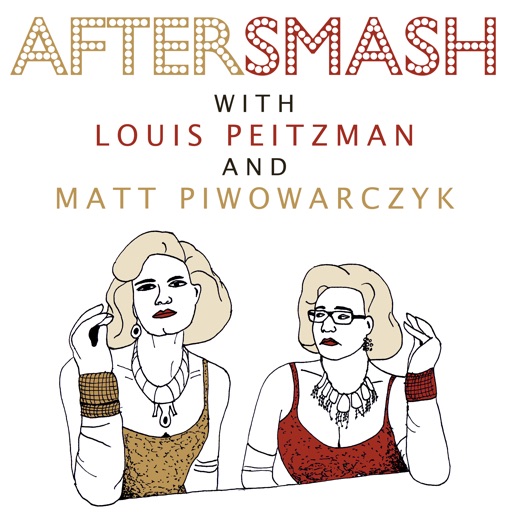 Alex Wyse (@alexwyse) stops by to suggest using Sia for the final montage. Louis calls Sutton Foster the Anthony Hopkins of the Tonys, Matt thinks "people on streets" predicted the Hamilton lottery, and Leigh Conroy thanks Tom Wopat.
Rank #5:
216 - Old Doody-ronomy - "The Nominations" (w/ Lesli Margherita)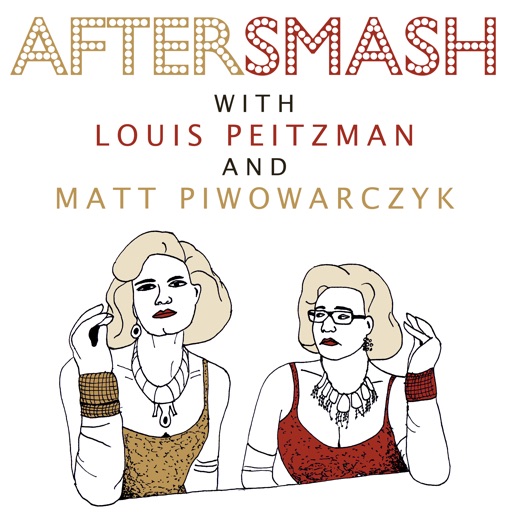 Lesli Margherita (@QueenLesli) stops by to announce her casting in the revival of Cats. Louis throws old people under the bus, Matt wants to sabotage the Tony voters with hoverboards, and Tom plays tug of war with a bottle of wine.
Rank #6:
215 - Who Lives, Who Dies, Who Wins a Tony - "The Transfer" (w/ Robbie Rozelle)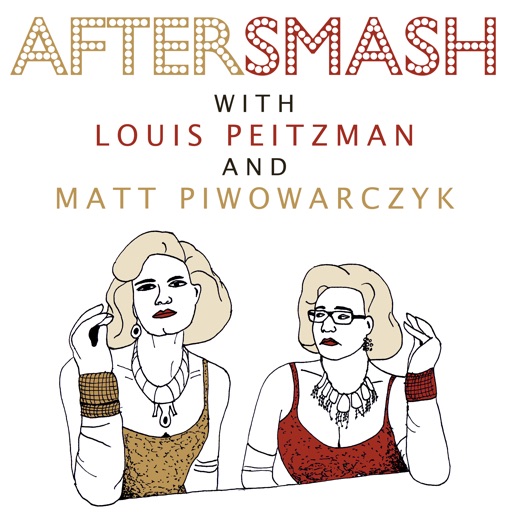 Robbie Rozelle (@divarobbie) stops by to credit Smash with Hamilton's success. Louis shouts out Fiddler on the Roof's Grindr tie-in, Matt outs Kyle as the father of Ivy's baby, and Tom gets into a shade-off with Lin-Manuel Miranda.
Rank #7:
The Man Behind the Curtain - Interview With Josh Safran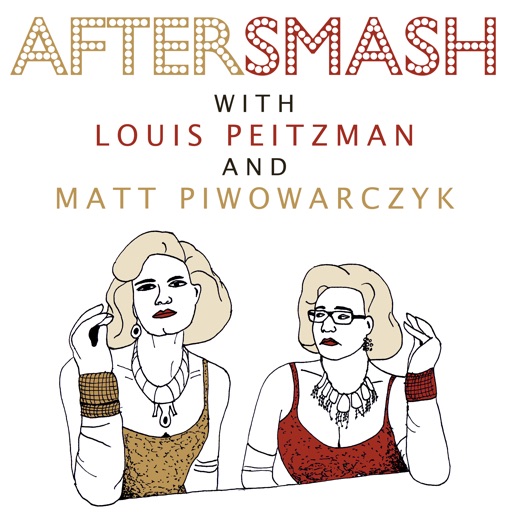 Josh Safran (@Anthologist) stops by to explain why Jimmy is such a dick. Louis wants to know where Ellis ended up, Matt wonders why a Will & Grace reunion never happened, and Liza has a turkey in the oven.
Rank #8:
214 - One Smash Glory - "The Phenomenon" (w/ Andrew Briedis)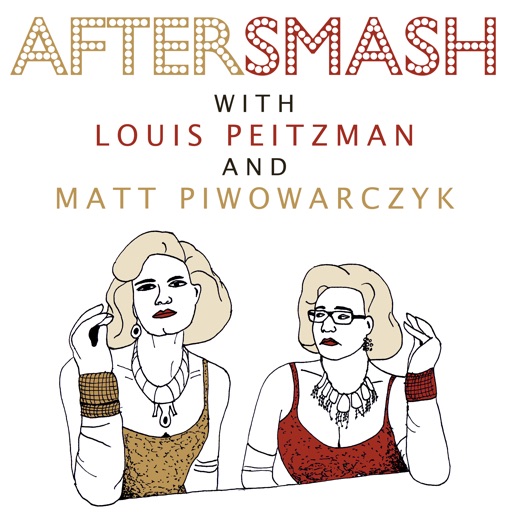 Andrew Briedis (@Actor_Friend) stops by to share the history of the Harold and Maude musical. Louis spoils the ending of Carousel, Matt remains haunted by the Gloria Estefan musical On Your Feet, and Sam gets screwed over again.
Rank #9:
213 - Carolee Rolling Along - "The Producers" (w/ Michael Swan)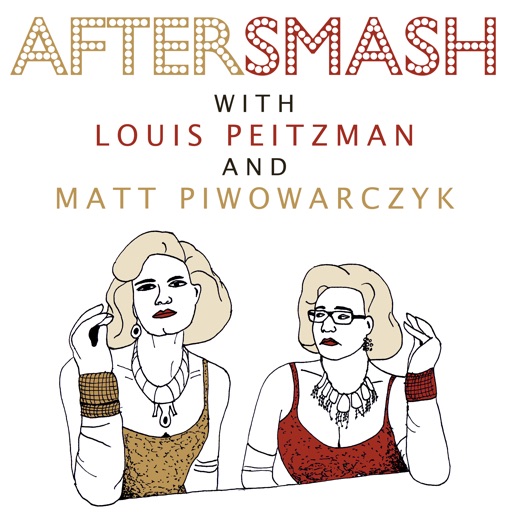 Michael Swan (@as_seenontv) stops by to revisit his theory that straight men are the biggest stunt queens. Louis wants to hear more about Marissa Tomei in Moonstruck, Matt calls "The Goodbye Song" choreography a Coke commercial, and Kyle forgets to look both ways.
Rank #10:
212 - Everything's Coming Up Rosie - "Opening Night" (w/ Amy Heidt)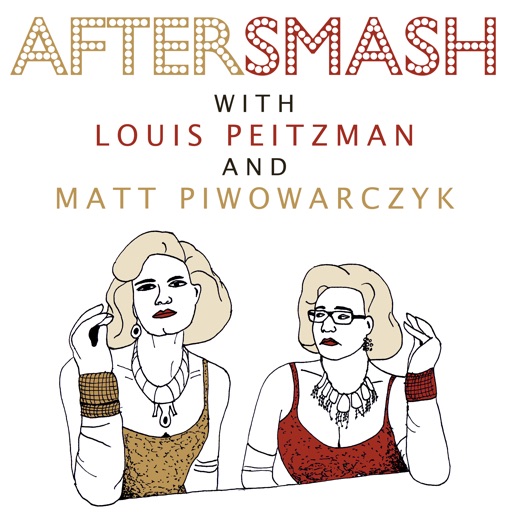 Amy Heidt (@amyheidt) stops by to call out Ivy on her last-minute jitters. Louis starts writing songs for the Lord of the Flies musical, Matt wants to see Julia adapt Peanut Butter Baby for the stage, and Eileen upgrades from throwing martinis to dumping ice buckets.